News
Workshop "Processing Equipment & Technologies".
DAIRY DAYS IN KOBRIN, BELARUS.
February 4-5, 2020, a practical seminar "Processing Equipment & Technologies" was held for dairy industry specialists, which was organized by the Сompanies PAO "Kalinovsky Mashzavod" (Ukraine), PPHU "Alima-Bis" Sp. z o.o. (Poland) and UAB "Membraninės Technologijos LT" (Lithuania) on the basis of JSC "Kobrin butter and cheese Factory".
Workshop program included acquittance with the products of manufacturers of various types of equipment and technologies for the dairy, as well as exchange of practical experience.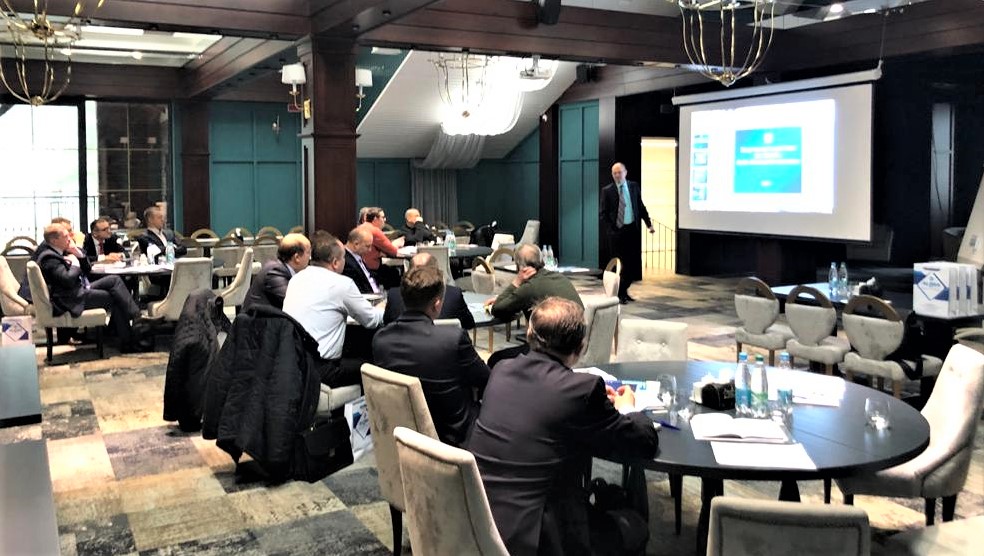 PAO "Kalinovsky Mashzavod".
Technical and technological features of operation of film-type vacuum evaporators for thickening various dairy products.
Drying of dairy products.
Economic efficiency of using vacuum evaporators of film type with mechanical recompression of secondary steam.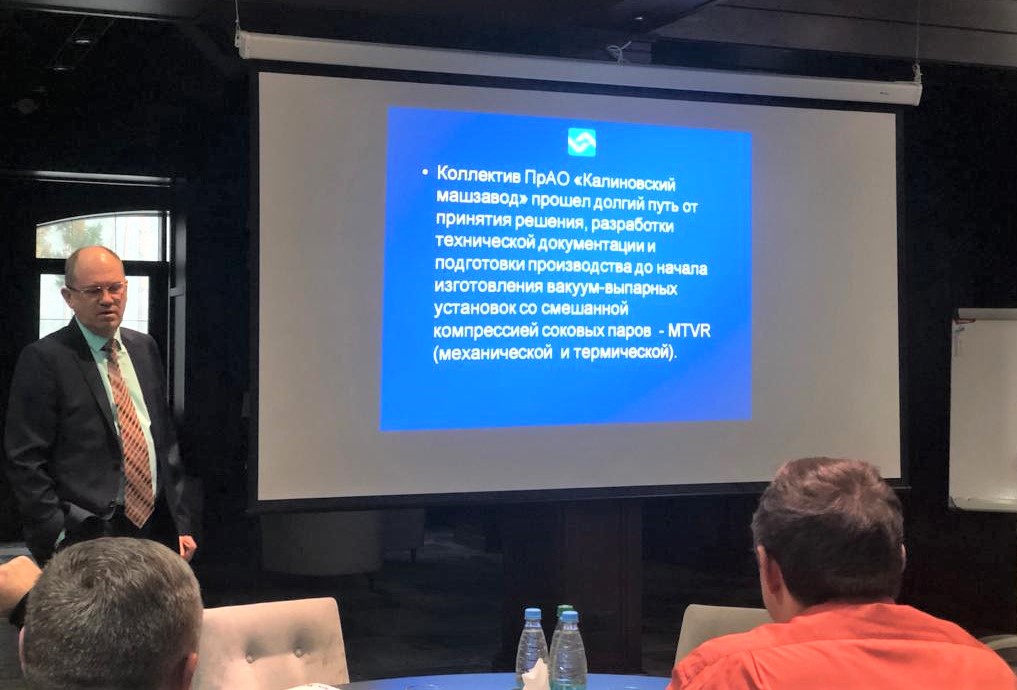 JSC "Kobrin butter and cheese factory".
Experience of operation of the vacuum evaporators produced by the "Kalinovsky Mashzavod ".
PPHU "Alima-Bis" Sp. z o. o.
Membrane filtration systems for the production of innovative dairy products.
UAB "Membraninės Technologijos LT".
Acquaintance with the Company's products.
Features of Electrodialysis Plants manufactured by "Membraninės Technologijos LT".
Applications of ED equipment for the whey processing.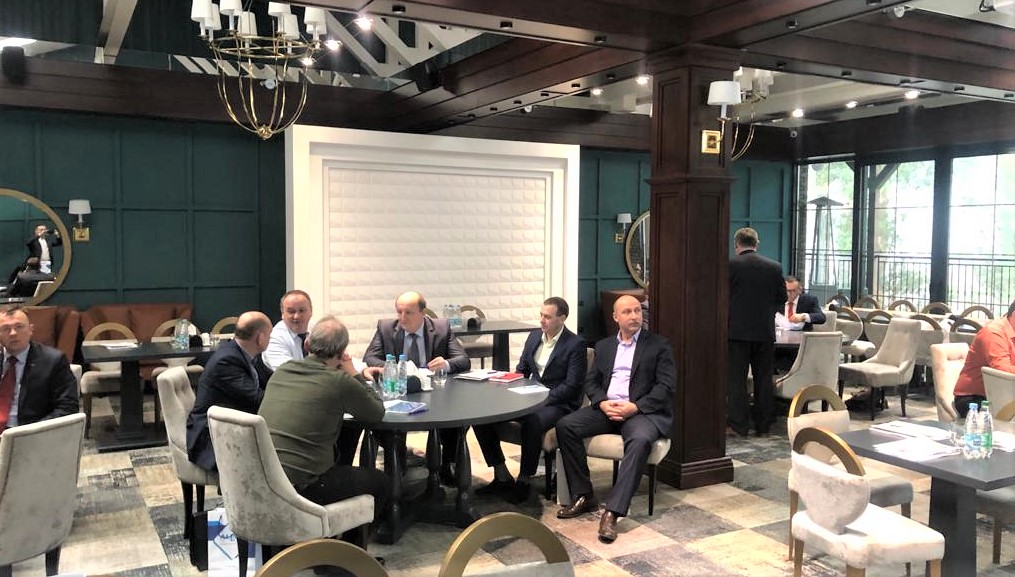 In the workshop took participation by more than twenty specialists and manufacturers, representing a number of dairy processing enterprises of the Republic of Belarus.
The seminar was held in a business atmosphere and ended with a visit to the thickening workshop of JSC "Kobrin butter and cheese factory.
===================================================================
NEW GENERATION OF ED STACK BY @MTLT FOR FOOD & DAIRY APPLICATIONS

Сompany @MTLT offer new #electrodialysis stacks and equipment on the base of innovative approach in demineralization of different dairy and food products.
Recently we completed a 3-years development of new electrodialysis stack suitable for applications in food and dairy industry. After stack re-design and many tests on different feeds and sites we are ready for introduction of our ED stack type EMA-TMH2 for commercial use since January 2020.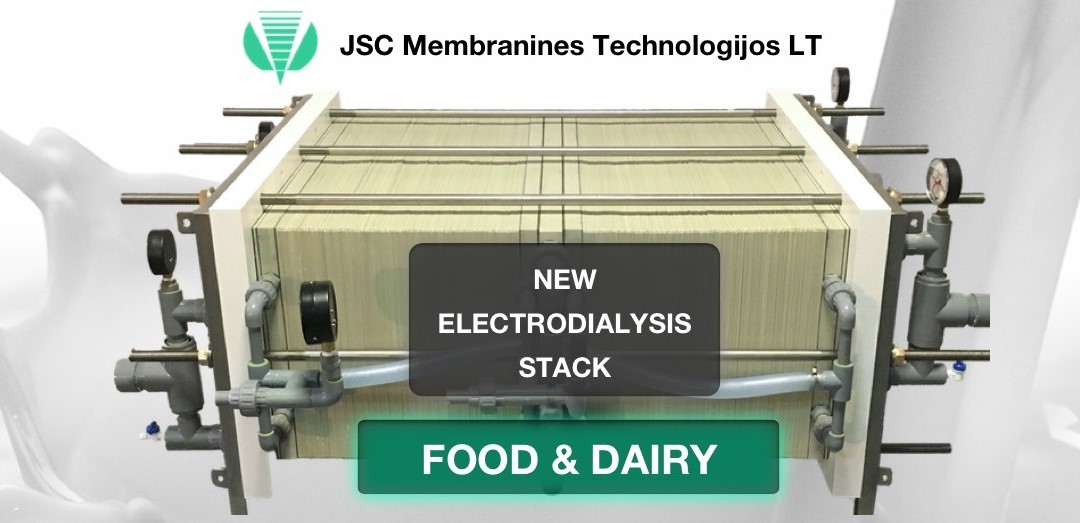 Main features of new EMA-TMH2 stack:
Different feed with high total solids and viscosity like concentrated whey, gelatin, sugar molasses, chicory syrup etc. can be processed in one-pass mode.
Low energy consumption and operation at higher temperature due to improved design and new materials including ion-exchange membranes.
The stack can be operated in either with (EDR) or without polarity reversal (ED) mode.
Better hydraulic properties (low pressure drop per stack) allow to place up to four electrodialyzers in series for deep demineralization without intermediate tanks and additional pumps.
Complete tightness and the absence of internal and external leaks.
Compact design. Easy handling and maintenance.
We can provide complete ED systems or just ED stacks with OEM documentation including process design.
We already received several orders for demineralization of different kinds of whey for production of dairy ingredients. Based on feedback we believe that our new product will meet market requirements on efficient and reliable demineralization process.
In case of your interest we will be glad to provide you more information about our company and electrodialysis portfolio as well as discuss your specific requirements.
Do not hesitate to contact us anytime at membrane@mtlt.lt.